Description
This is a DIY shoe pattern for anyone how wants to create their own custom fit minimalistic trail running shoes. If you decide to purchase a pattern you will receive a downloadable PDF containing patterns for your left and right foot, one size up and one size down in case you have different size feet or want o play around with the fitting.
Finding your size.
1. Start by measuring the length, width and height of your foot as shown in the pictures bellow. After you have measured your foot have a look further down in the size chart. If you have trouble deciding between two different sizes, my recommendation is to go for the small size since the shoe if made from leather will stretch with use.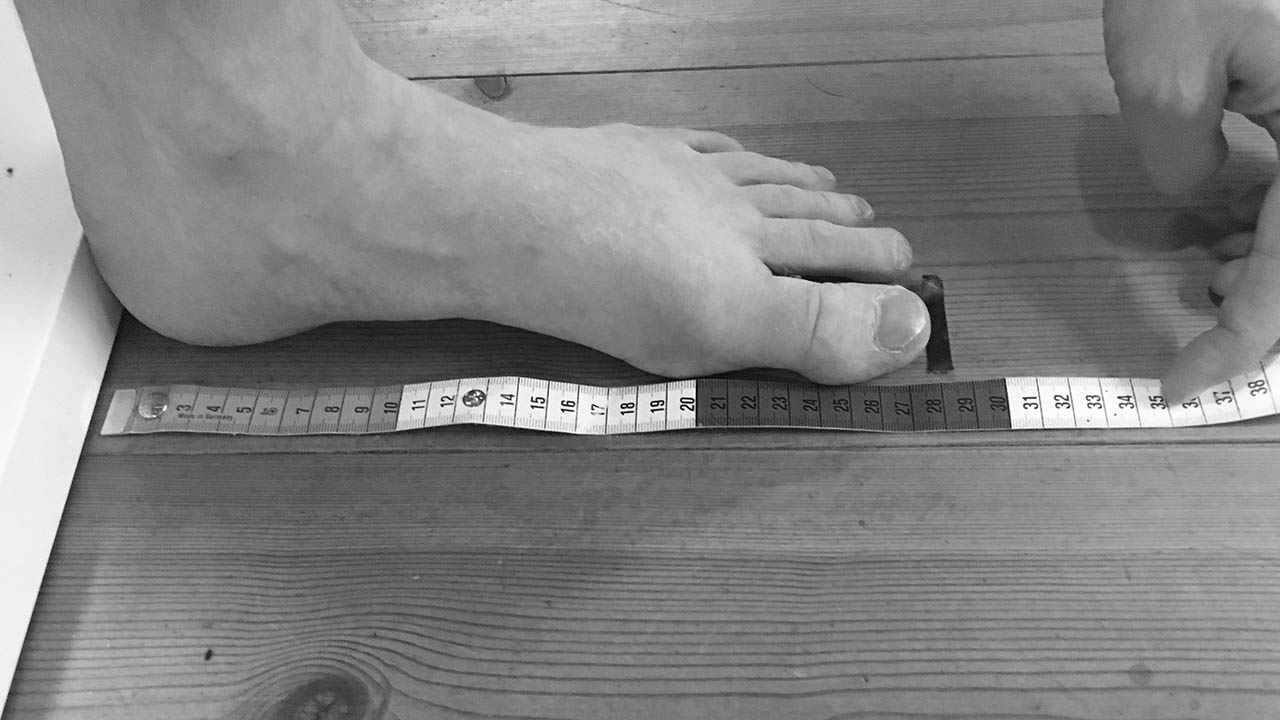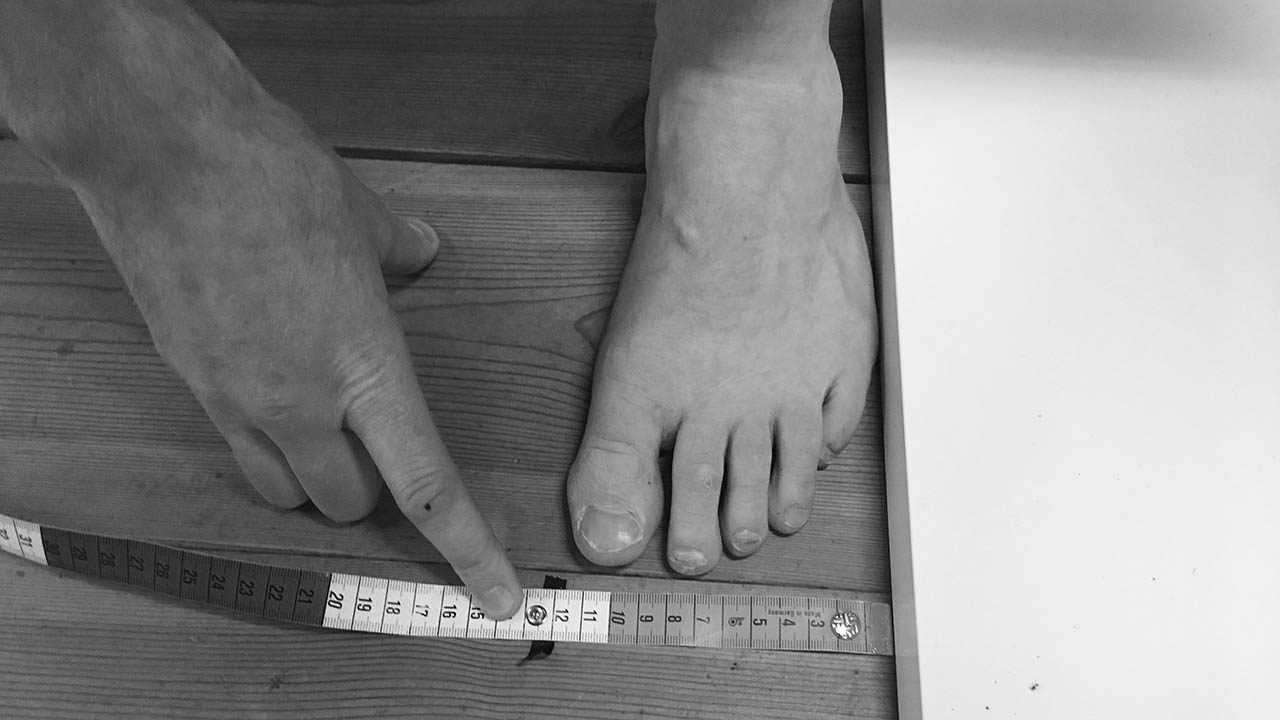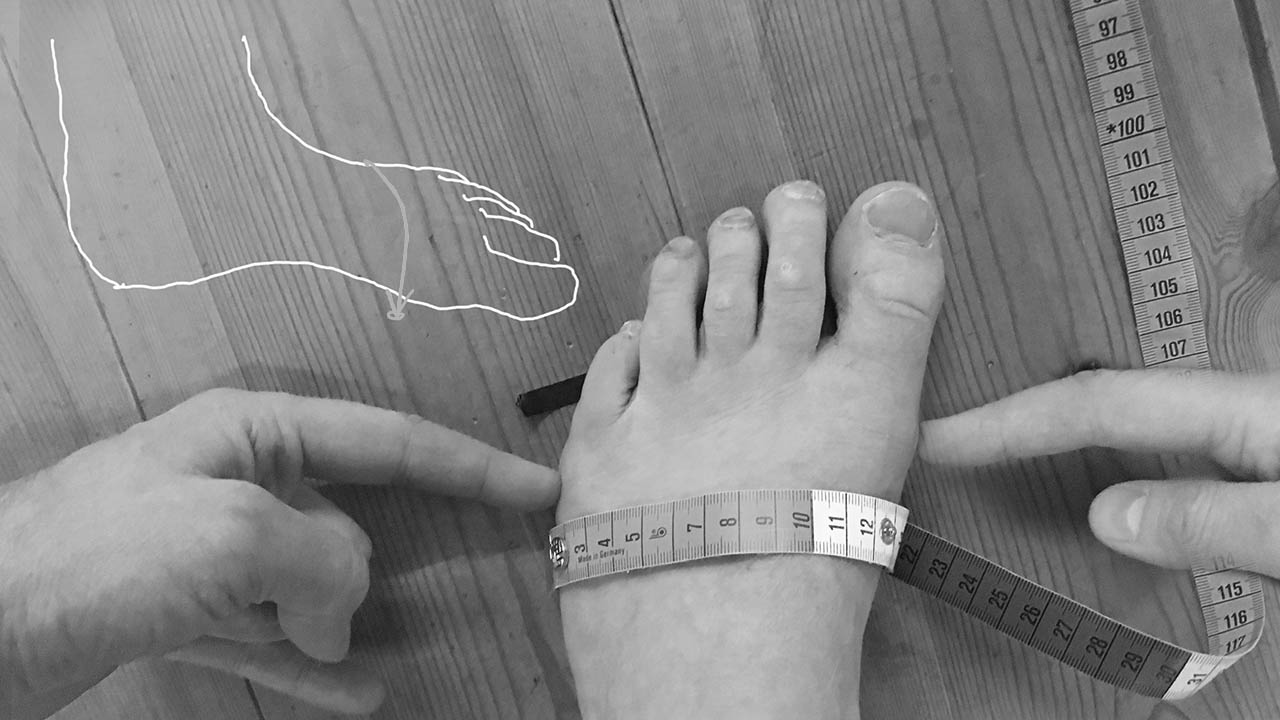 Your foot "height" is measured from floor to floor over your foot from your pinky joint to your big toe joint. Right where my index fingers are pointing.
2. Find your size in the size chart