About the shoe
The Alvar trail running shoe is a minimalistic trail running shoe that you can make yourself. It is possible to customize to your foot shape and can be made with or without cushioning. It weighs around 250 g  (size 280B) if made from 1,5 -1,8 mm thick leather and a Vibram Claw 4,5 mm rubber out sole.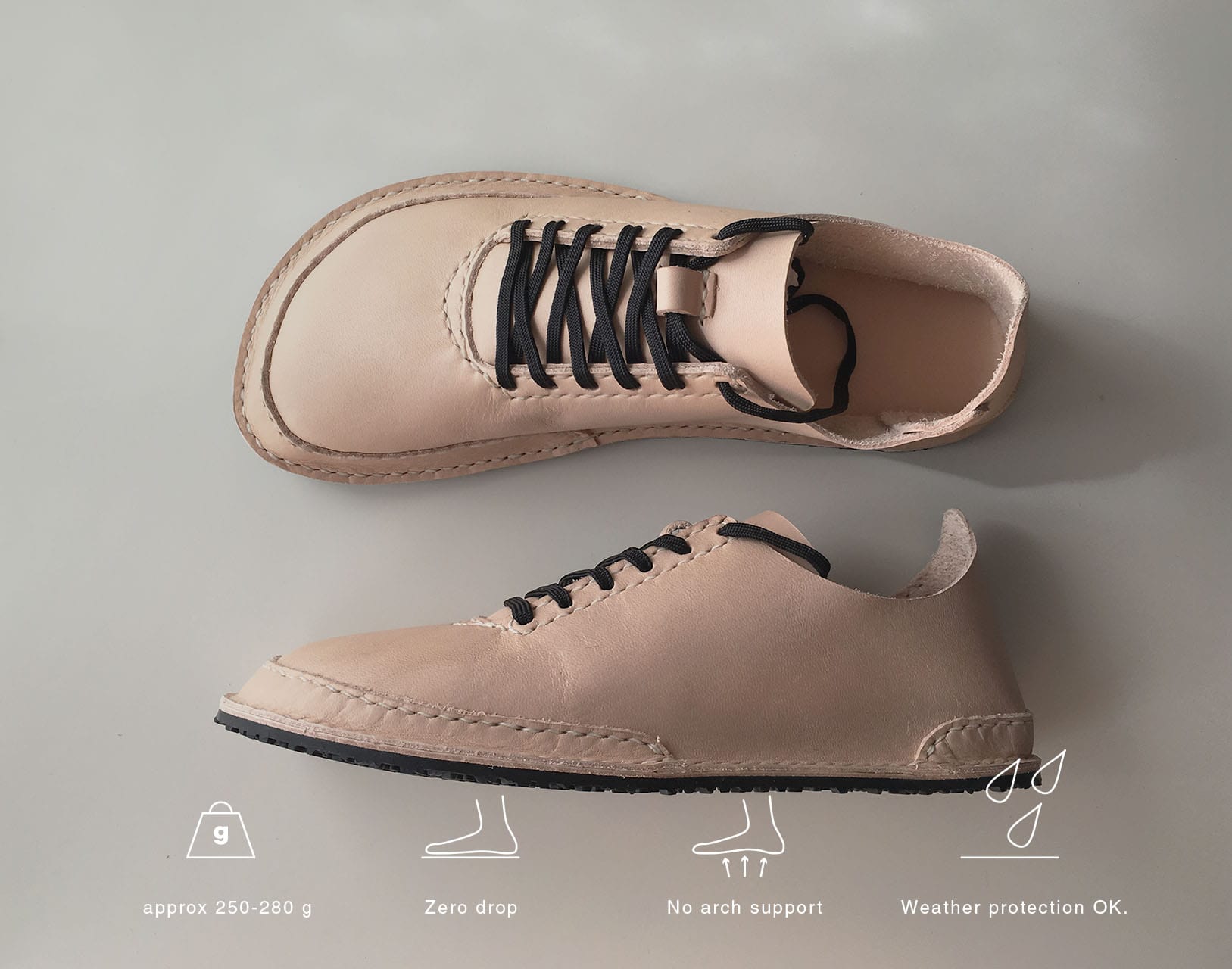 The cost for material is roughly 500 Sek or 50 Euros if made from veg tanned leather. But they can of course also be made from some scrap material that you have laying around at home along with for example discarded mountain bike tires as outsole.  Play around and be creative.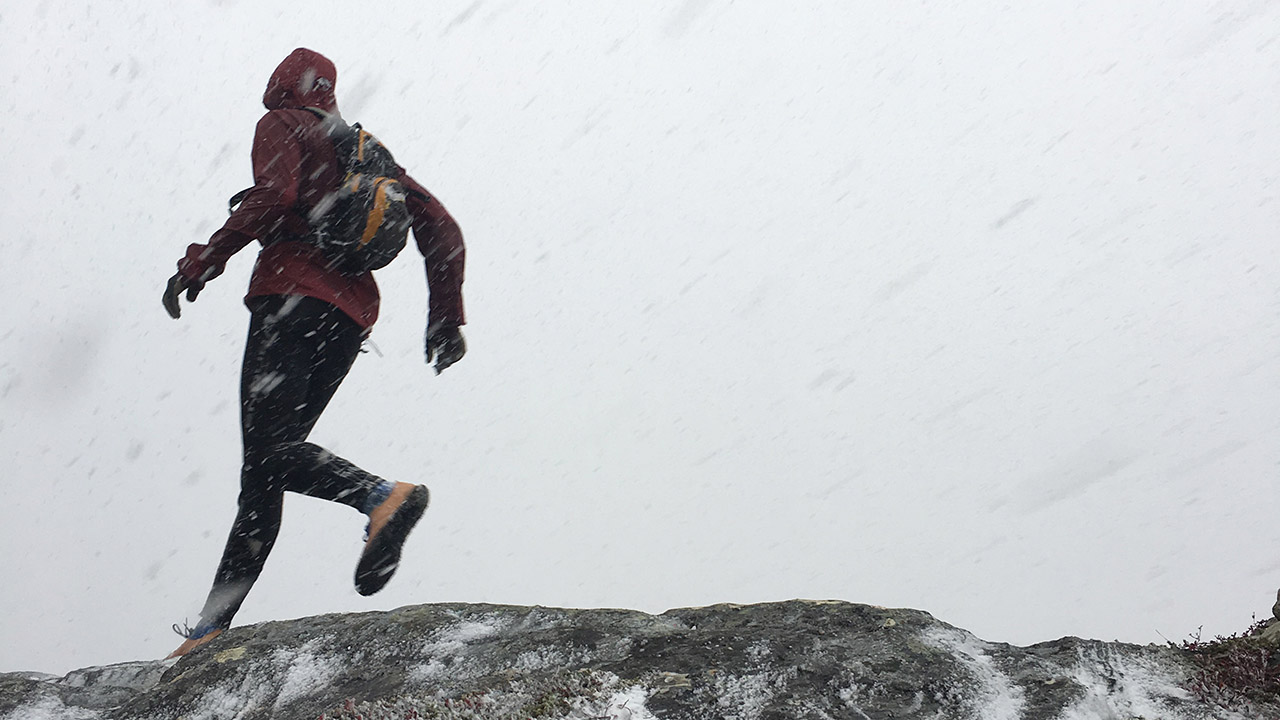 About the project
I´m a normal runner. I run normal distances and I have no desire to compete or test my endurance, I just like running in nature. A few years ago I bought some new shoes since my old ones where starting to fall apart. During the last years before this my feet had slowly started to hurt. Not so much in the beginning, just a feeling of having tiered feet. This feeling gradually grew to an ache that made me stumble around like an old man in the mornings. Like so many others I went to a running shoe store and was told I needed some extra support for my feet. I got a pair with some really stiff support for both arch and pronation. This made my foot problem ten times worse.
Out of curiosity and frustration I started cutting my old shoes apart and could easily see how poorly they resembled the shape of my foot and how the internal structure with different density foam created pressure points all around my foot. Since I was no longer running in my new shoes I cut them apart as well, same story. So my search for shoes that fit my feet began.
After buying and returning 19 pairs I finally ended up with a pair of vibram five fingers. they took some time getting used to but after a few months my foot problem was gone. Now my calves hurt, but that disappeared after a few more months.
During my parental leave at home with my new born son I started playing around with the scrap remains of my cut apart shoes. Since cushioning, arch support and heal to to drop had gone out the window creating my own shoes did not seam that complicated. I started playing around making shoes. the result was not so good at first. They felt clumsy and made me trip over sticks and stones.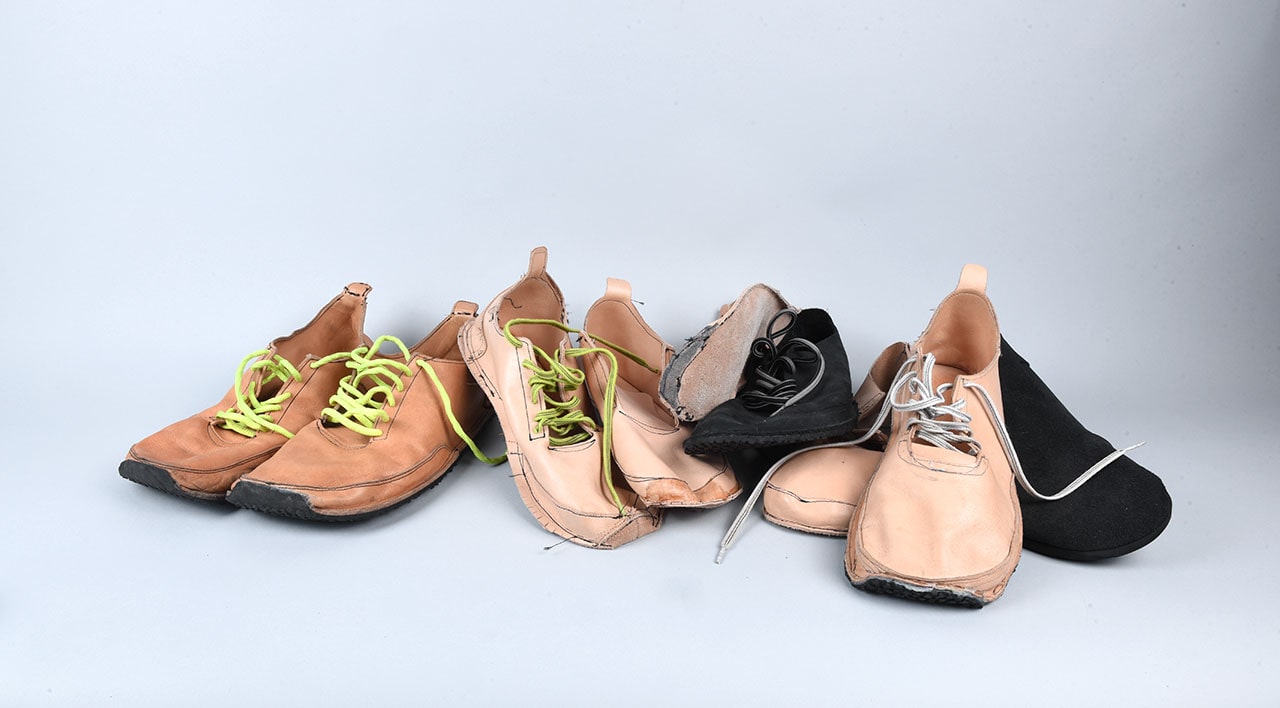 After about a year of tryouts I had finally reached something that worked and thought to my self this might be something that more people would like to do so I launched a Kickstarter about creating your own running shoes. That went overwhelmingly well and maybe I had not fully realized the amount of work needed to bring my Idea to a product. But now after another two years here we are. I hope it will find you well and that you will like your new shoes, if you decide to make a pair.