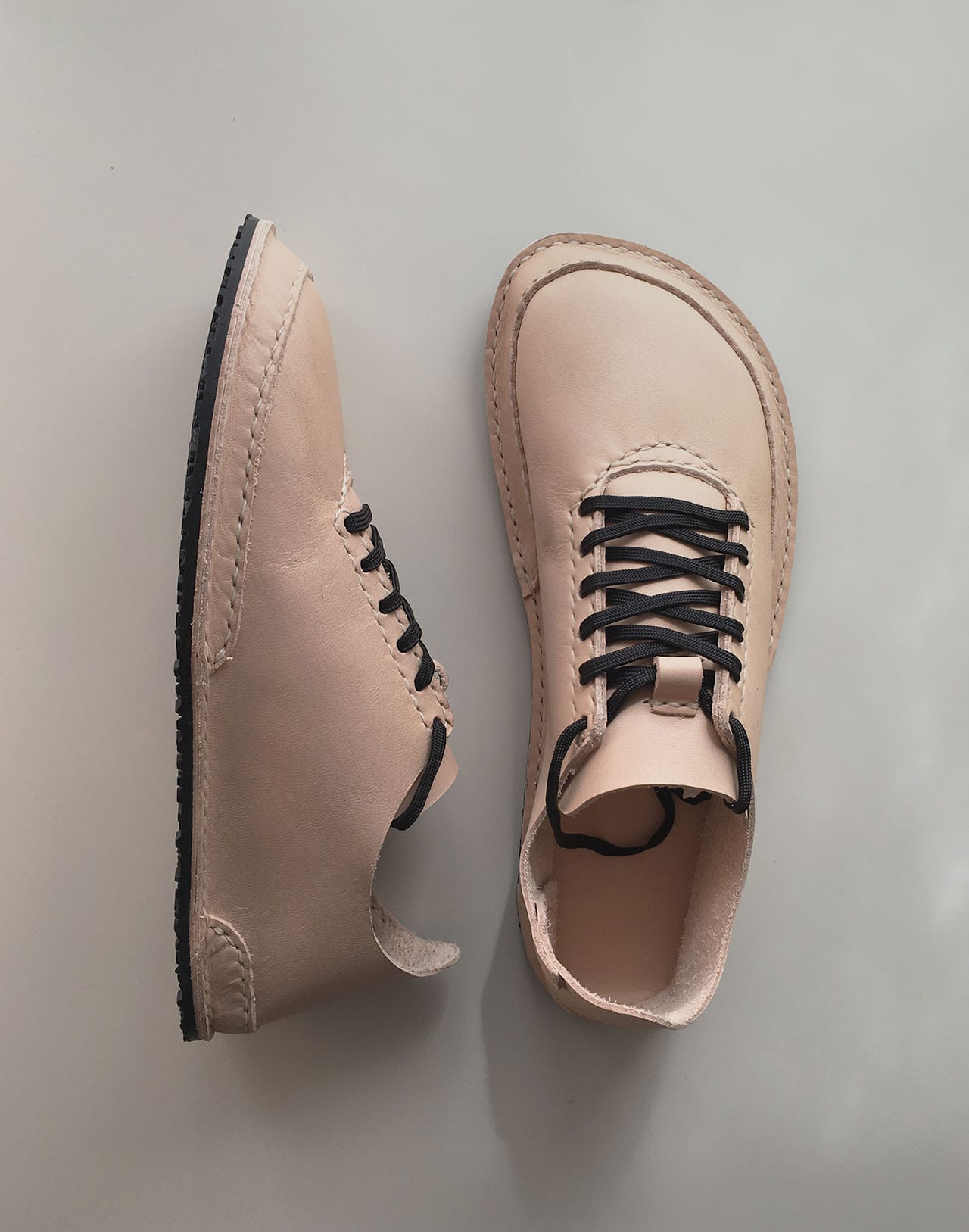 Custom trail shoes produced by you
Alvar Trail shoes want to give you the power to make your own shoes. Tailored to fit your unique foot, with the amount of cushioning that you desire and in the material of your choice. At the same time we hope to contribute, at least a little bit, to local environmentally friendly production of trail running shoes.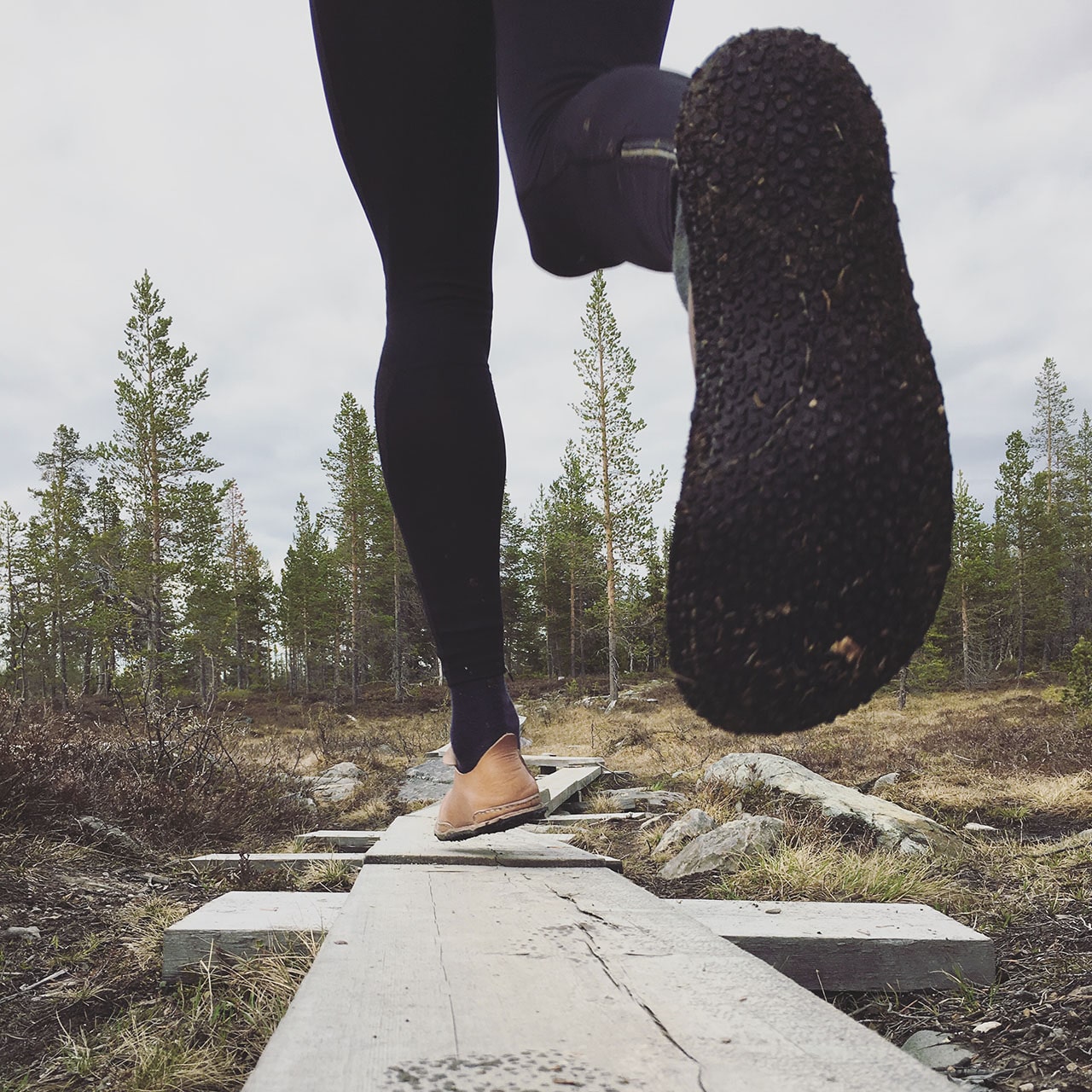 Produced by you
Making your own shoes is not that difficult. You don´t need a lot of tools or a well equipped work-shop. All you need is a few simple tools and a kitchen table.  If you don´t want to make yourself but still want a custom fit minimalist running shoe, Talk to your local shoe repair service They might be able to help you.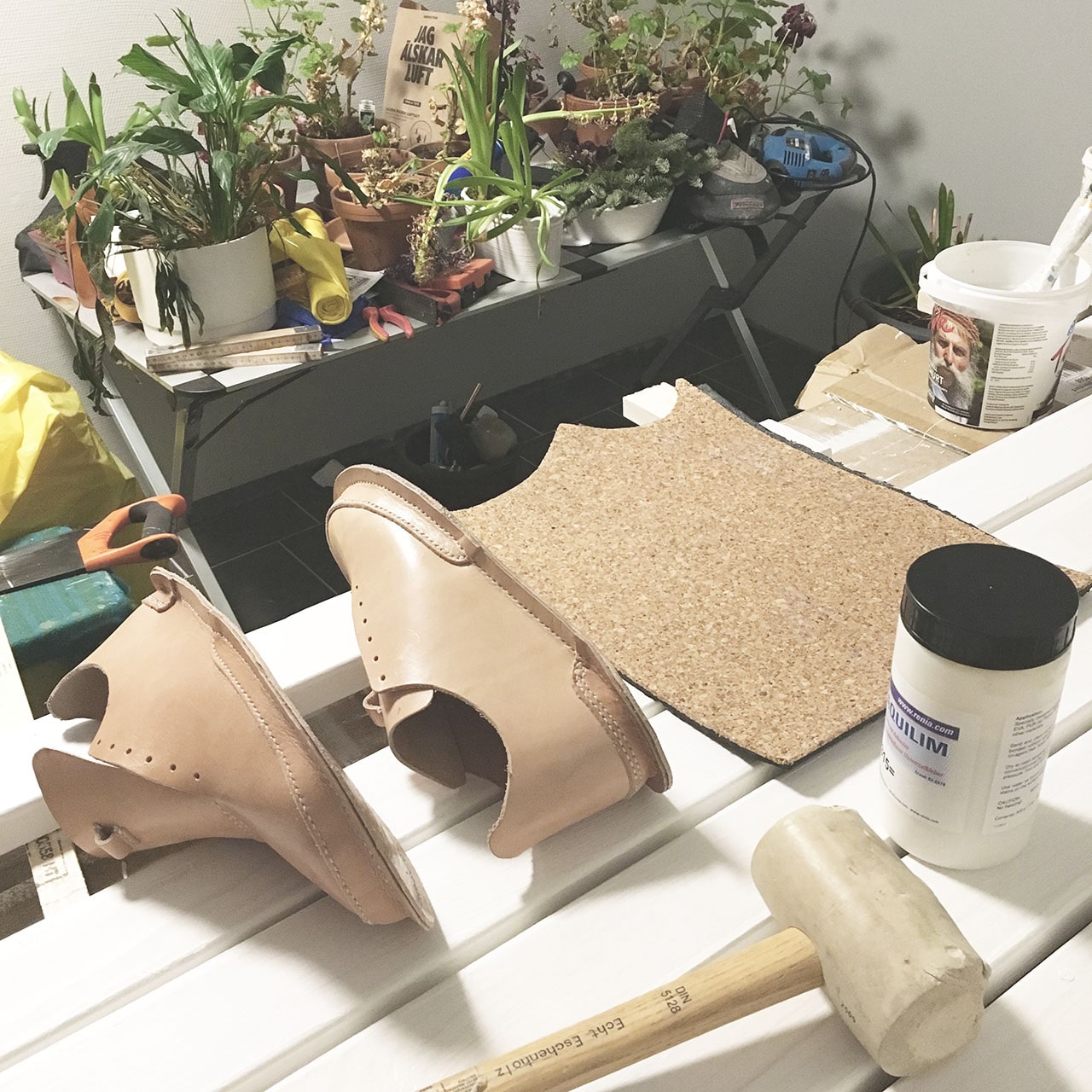 Material
Veg tanned leather 1.5-1.8mm
An outsole (I use Vibram Claw)
Waxed linen thread 18/5
Glue (I use Renia aquilim 315)
Shoe laces (I use paracord)
Tools
Knife (sharp one)
Pricking iron (I use 6mm 2prong)
Two saddlers needles (I Use nr 2/0 60mm)
Hole punch (I use 3mm)
Caliper or compass
and something like a hammer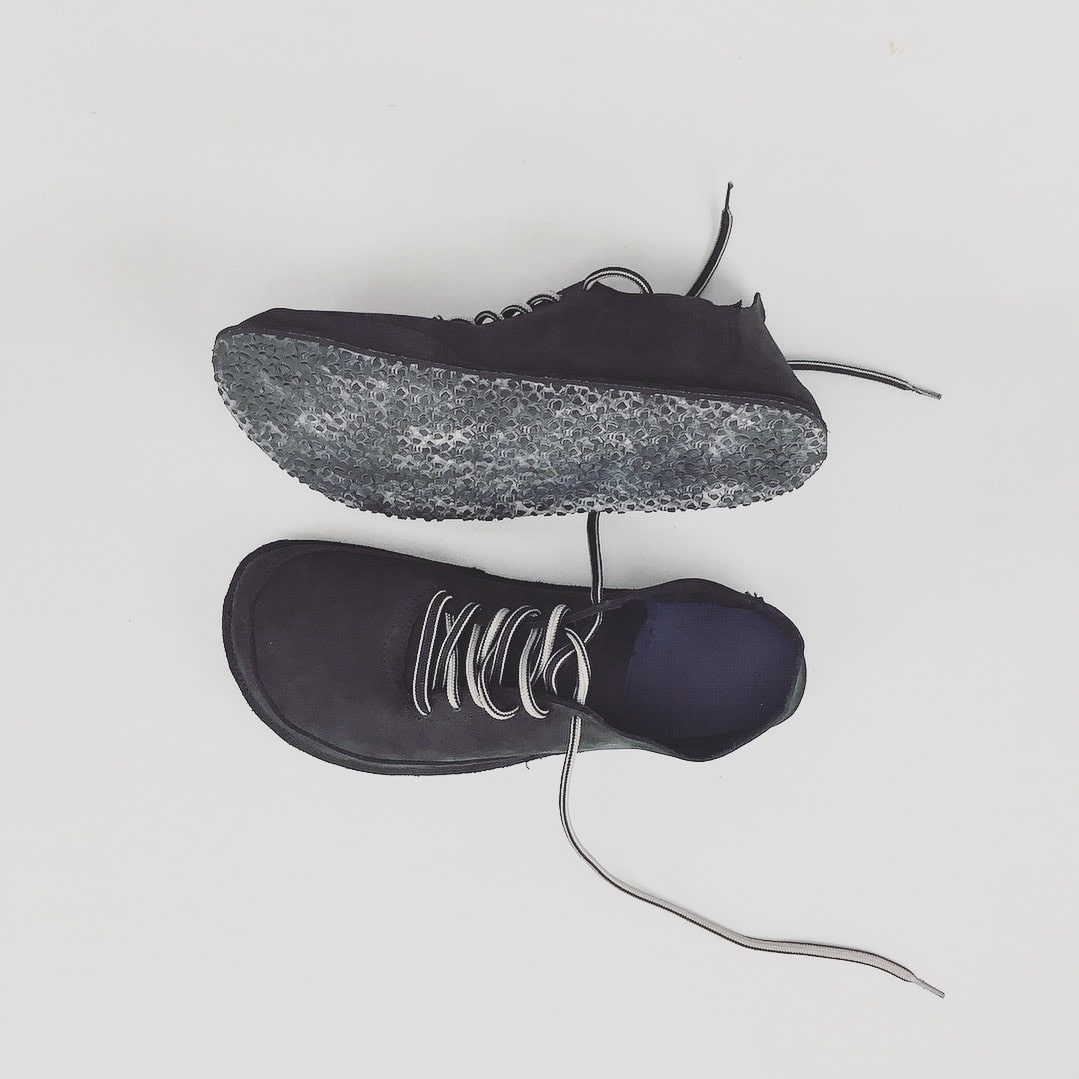 The Pattern
The shoe pattern sizes range from 215 to 325 mm with one size every 5 mm. For every size there are nine different widths and for every width there are five different heights. The pattern is grouped in A, B and C width where A is narrow and C is wide. Each size contain three different widths each with 5 different heights.
So lets say your foot is 280 mm long and 115 mm wide. That means your size is 280B. Length 280 mm, width from 110 – 120 mm and height from 151 -187 mm (The range in height should be enough for most feet, if you fall outside of this range please get in touch and I will add your foot to the range collection).
More info on how to measure your foot and finding your size on the product page.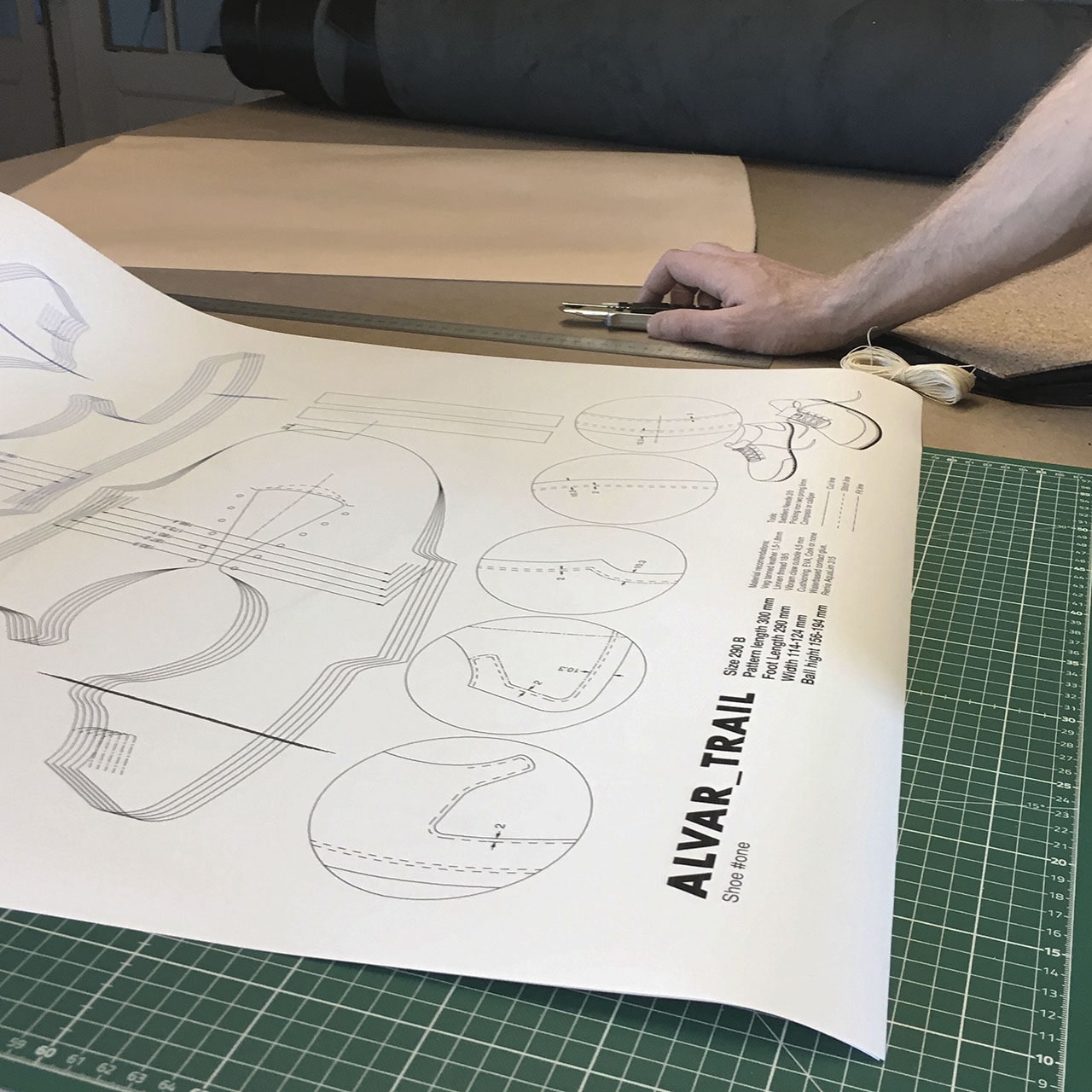 Do it local
Cars and computers are difficult products to make. But shoes on the other hand is a different matter. Shoes is not a complicated product and feet don´t need innovation. There is no reason why shoes should not be possible to produce by you or someone in your local community.